Commercial Window Cleaning
Commercial Window Cleaning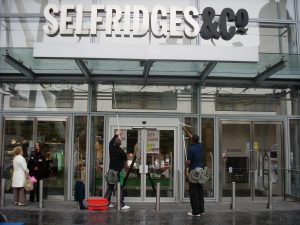 We offer daily, weekly and monthly cleans to properties in and around Manchester city centre and the north west such as retail stores, offices, hotels, schools and apartment blocks
Areas covered: – doorways, signage, shop fronts, internal & external, high level
High Level Cleaning
High Level Cleaning
Abseiling/ Rope Access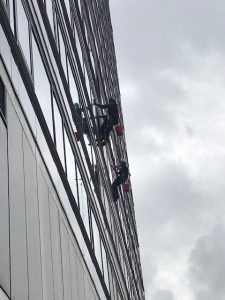 Our experienced rope access team is trained to IRATA standard. We can save you the cost of hiring expensive machinery and road closures by utilizing these techniques.  Access to windows that would be otherwise impossible, minimal disturbance to building occupants/residents, pedestrians and traffic.  Better quality of cleaning as the cleaning operatives would be closer to the windows.  We also carry out free roof surveys if you are unsure whether or not your building can be abseiled.
Areas covered: – hotels, apartments, offices, council buildings
Reach & Wash Systems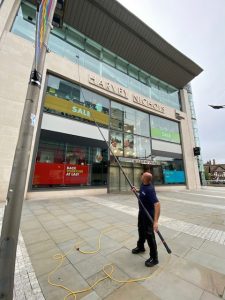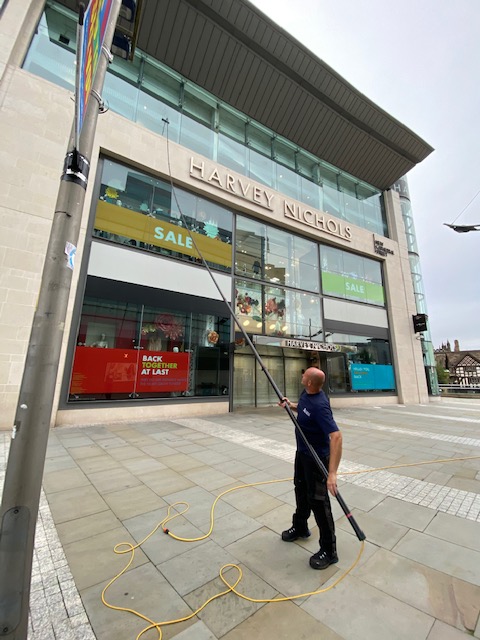 Access Cleaning were one of the first companies in the UK to introduce the reach and wash system.  A unique ladderless cleaning technique which eliminates the need for expensive equipment hire such as cherry pickers and cuts down on labour costs too.  This is a 1000 litre tank carrying water which has previously been treated in an 8 hour cleaning programme and produces pure de-ionised water – in essence pure water.
Areas covered: windows, frames, cladding, canopies/glass roofs, atriums, skylights, signage
Truck Mounted Access Platforms (IPAF trained operatives)
We provide window cleaning and maintenance services utilizing truck mounted access platforms which all our staff have plenty of experience in operating and are trained to IPAF standard.  Contact us for a free on site survey.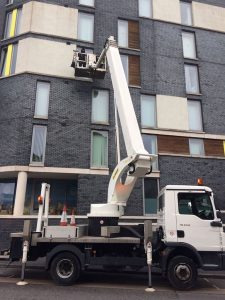 Areas covered: hotels, apartments, offices, council buildings, schools
High Level Internal Cleaning/Maintenance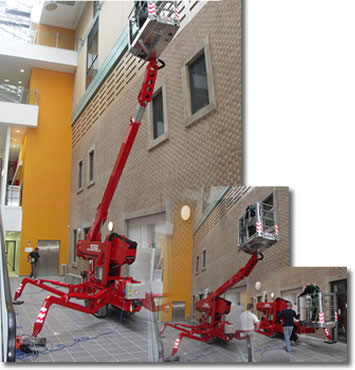 We provide High level cleaning and maintenance services utilising scissor lifts and Teupen Leo machines which all our staff have plenty of experience in operating and are trained to IPAF standard.  These machines are bi dual and the tracks protect delicate and fragile floors, their compact dimensions allow them to work in the most confined areas – all Teupen models fit through a standard door. Contact us for a free on site survey.
Areas covered: hotels, apartments, offices, council buildings, schools
Pressure Washing
Pressure Washing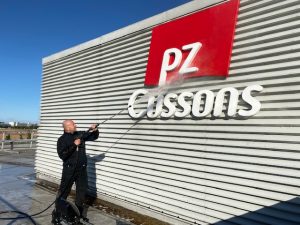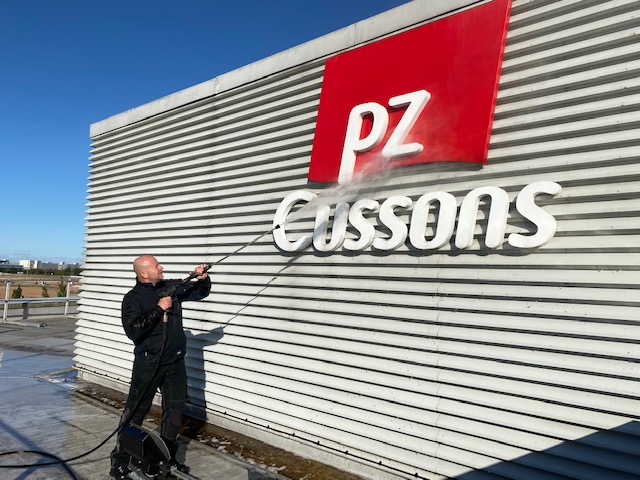 Method of work
With our 2000 psi jet wash water bowser we can ensure your building makes the right first impression for visitors removing all unwanted moss, dirt and grime. Water can be brought to site so there is no need to inconvenience you.
Areas covered: pathways, cladding, render, stonework
Specialist Cleaning
Specialist Cleaning
Steam Cleaning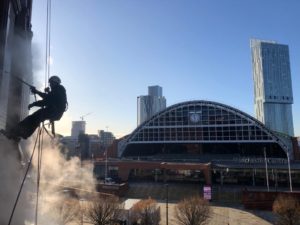 Our Torik Stone Cleaning System provides the option of chemical-free cleaning and optimal results with Tensid products. TORIK produces a controllable stream of high pressure superheated water and steam that quickly removes grime, moss, algae, fungi and other biological matter. The superheated water and steam also kills spores thereby eliminating the source of biological growth.
Cleaning and paint removal with the TORIK system is gentle, safe and effective for use on stonework and brick masonry.
Areas covered; Stone, masonry, brick, cladding, graffiti & chewing gum removal, paint stripping
Chewing gum removal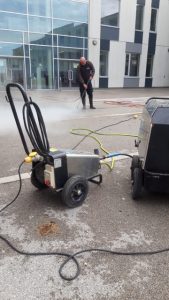 We use our Torik steam cleaner to remove chewing gum from floors and pavements which can be an eye sore to your building entrance. We will also clean the full area afterwards to even out any patches left.
Graffiti removal
Using our Torik steam cleaner we can remove graffiti from all types of surfaces including; stonework, masonry, brick and paving.
Gutter Cleaning
Our Sky Vac gutter cleaning system can remove unwanted build ups of leaves and debris from gutters which can lead to overflowing
Warehouse cleaning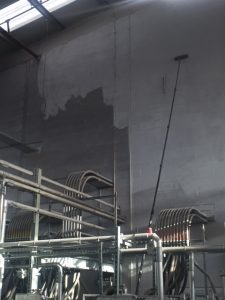 We provide high level warehouse cleans removing unwanted build ups of dust, grease and grime utilising specialists machines and equipment.

Building Repairs & Maintenance
Building Repairs & Maintenance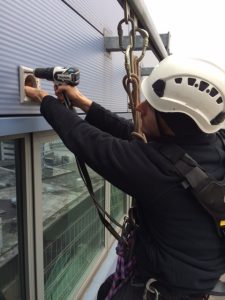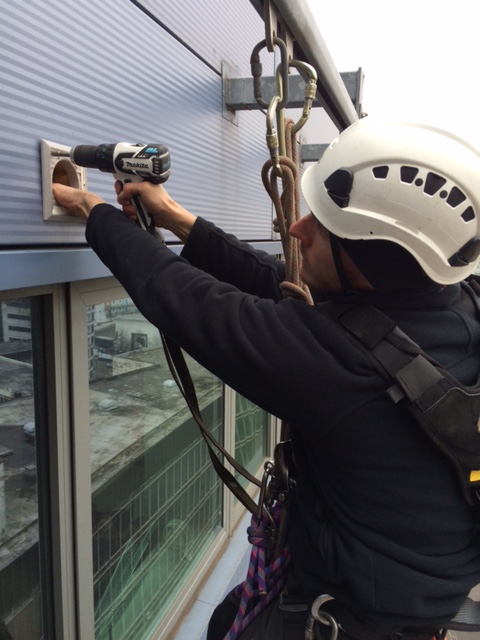 Whether it is litter picking, car park cleaning or high level maintenance to hard to reach areas, we offer a comprehensive range of building maintenance services.
Safety System Testing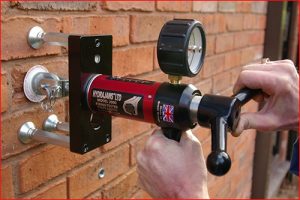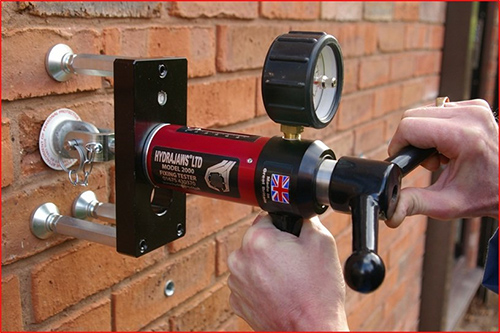 It is required by the relevant British Standards that eyebolts and safety systems which are used for work positioning and rope access should be examined every six months in accordance to BS EN 795 standards. All our operatives are trained and certified in installation, inspection and testing of eyebolts. It is your responsibility to have them maintained and ensure no one uses them after the test expiry date. We issue certification and tags' once testing is complete.

Apartment Block Cleaning
Apartment Block Cleaning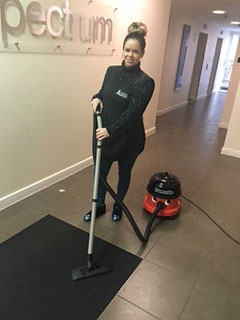 Appearance and cleanliness are essential in maintaining the value of any property.
First impressions are vital and Access Cleaning Specialist managed staff will ensure the delivery of the best possible service, cleaning, polishing and dusting throughout the communal areas of your building.